The 2022 Subaru Love Promise Community Commitment Award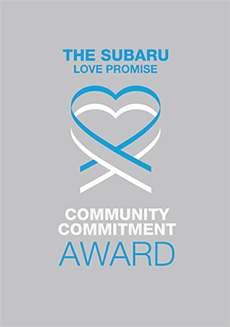 We've been nationally recognized for our dedication to our community and the Subaru Love Promise.
We're honored to receive the 2022 Subaru Love Promise Community Commitment Award. This award nationally recognizes Subaru retailers who are making the world a better place while demonstrating an outstanding commitment to supporting passions and causes in local communities. These efforts are focused in important areas such as the environment, community, health, education, and pets.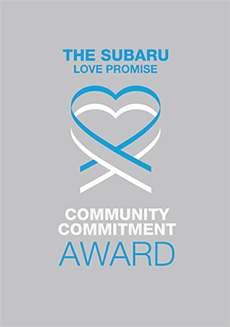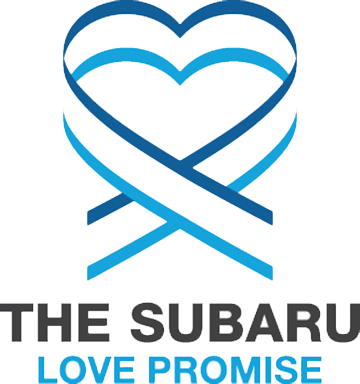 What is the Subaru Love Promise?
Subaru and our retailers believe in making the world a better place and the Subaru Love Promise is our vision of respecting all people. This is our commitment to show love and respect to our customers and to work to make a positive impact in the world.
How is Hassett Subaru dedicated locally to the Love Promise?
Our Love Promise can be seen in various partnerships with local charities and non-profits. We're grateful for the opportunity, not only to be a part of our community, but to serve it as well.
Family & Children's Association
Love Promise Stories from Hassett Subaru
Subaru and Hassett Subaru believe in making a positive impact on the communities in which we live and work. We uphold that belief through our Love Promise Community Commitment. Every month, we select inspiring stories from customers and partners from around our area who strive to support our collective commitment and feature them here
With Continued Gratitude - Nicole F
We here at FCA are so grateful for Hassett Subaru and the amazing team that works there. Once again this past year, Hassett came through big time to support their Long Island neighbors. FCA's mission is to protect and strengthen Long Island's most vulnerable children, families, seniors, and communities. The generous donation from Hassett Subaru through the Subaru Share the Love Event helped FCA continue to serve the youth on Long Island who are experiencing homelessness or who have nowhere safe to go. We cannot thank Mark and the team at Hassett enough for all of their continued support!
---
Daniela Conte Foundation Proud Beneficiary of Share the Love Event - Katia C
The Daniela Conte Foundation, a Dix Hills not-for-profit organization is proud to partner with Subaru on the Share the Love Event. Hassett Subaru of Wantagh, NY chose DCF as the Hometown Charity and beneficiary for this year's campaign. This collaboration is an exciting opportunity for both Subaru and DCF. Funds raised through the Share the Love Event will go to benefit their In-Treatment & Memorial Support Program for local families with children fighting pediatric cancer. The foundation was formed by Daniela's parents, Anthony and Katia Conte, in memory of their eldest daughter Daniela, who lost her battle with Embryonal Rhabdomyosarcoma after four years of fighting. In addition to providing financial and memorial assistance to families, the Daniela Conte Foundation also supports childhood cancer research at Cold Spring Harbor Laboratory to develop more effective and less toxic treatment options specifically focusing on Rhabdomyosarcoma which is the cancer Daniela passed away from. To learn more about the Daniela Conte Foundation, please visit danielacontefoundation.org.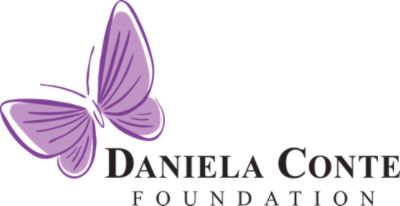 ---
Hassett Subaru Supports Runaway and Homeless Youth - Kim L
FCA staff, especially the staff at Nassau Haven and Walkabout, are so grateful for Hassett Subaru for their continued support of our RHY programs. Last month Hassett Subaru team members, Marc Zergebel, Matt Fusco, and Dorothy Jacobs, FCA Board Member and Subaru Ambassador, came to Nassau Haven, FCA's Runaway and Homeless Youth shelter, to donate blankets and socks to keep our residents warm. The kindness and generosity that Hassett Subaru has shown us over the years does not go unnoticed!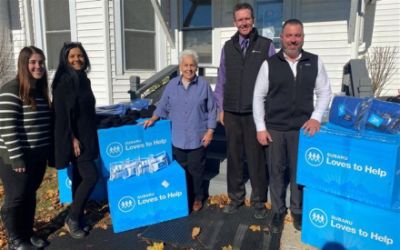 ---
Going above and beyond from 2,500 miles away - Ash U
Hassett was such a huge help. I recently bought a car here in New York and moved out to Arizona. When I needed help servicing my vehicle, the kind and dedicated staff at Hassett Subaru went above and beyond to coordinate and support me all the way in Arizona. They worked to arrange a loaner vehicle, they coordinated with my local Subaru dealer and all around- they were simply the best. I am very grateful for the staff at Hassett Subaru, especially Mark Zergebel. He really made me feel like family with how responsive and thoughtful he was. This is a great dealership and a great person and I am incredible thankful. My Subaru will be back on the road in no time and ready to hit the trails and mountains all over the southwest.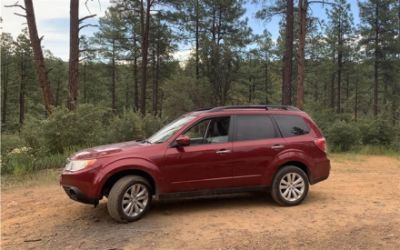 ---
Thank You Hassett Subaru from Your Friends at FCA - Kristina P
On behalf of FCA, I wanted to thank Hassett Subaru for all that they did for our organization through their Share the Love event. FCA is a not-for-profit organization, with locations across Long Island, that serves more than 30,000 Long Islanders a year across five divisions: Addiction Prevention, Treatment & Recovery, Children's Mental Health & Wellness, Prevention & Family Support, Residential Services, and Senior & Adult Services. Hassett Subaru donated $40,000 to FCA last year, at a time when Long Islanders needed support like never before. This money was put to good use as it helped FCA to continue to protect and strengthen Long Island's most vulnerable children, families, seniors, and communities. We are so grateful to have been a part of the Share the Love event! Thank you Hassett Subaru!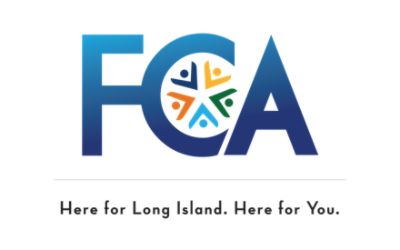 ---
Love Promise Times Two at Last Hope - Joanne A
Double Doxie discards, both seniors, came to Last Hope on Long Island as passengers on a Georgia rescue transport. They found doting adopters soon after in October. Both black and tan CEPHEUS and red CUDDLES were older, neglected, probably dumped Dachshunds. Homeless senior citizen dogs, like CEPHEUS and CUDDLES, hold a special place in the hearts of Last Hope volunteers, and, as you will read, in the hearts of the Georgia shelters' staff. We each promise to keep them loved and comfortable for the rest of their lives. It seemed "para-DOX-ical" to find CEPHEUS and CUDDLES, a pair of unrelated, aged Doxies at the same time in separate Georgia shelters. Both were alone, meandering down country roads when saved. Both are sweethearts, despite lack of care. Both had medical issues needing attention. Thin CEPHEUS arrived at half the weight of plump CUDDLES at 20 pounds. First Meet CEPHEUS the black and tan male Dachshund. He is only ten pounds, and about 14-years-old. Here is sad story from his sending shelter: "CEPHEUS was found wandering a busy highway late at night, all alone. Fortunately a kind person saw him walking up the yellow line, and stopped to pick him up. His skin was crawling with fleas, orange mud caked all over him, and his nails were painfully grown into his feet. He welcomed a pedicure, medicated bath and lots of kisses! (We did have to give him small trims over the days as his nails were so long it would be painful & bloody, if trimmed all the way back right away) One of our staff took him home while he waited to come Last Hope, because no senior deserves to spend their days lonely in an overcrowded shelter. CEPHEUS enjoys the company of people and other small dogs. He spent his days here with a special needs dog about his size. They enjoyed slow romps together in the grass! This sweet old man can't wait to wear sweaters and be doted on like he deserves! " Now Meet CUDDLES a senior female red Doxie, about 13-years-old. Her Georgia shelter wrote: "We received a call at our shelter from a family in a neighboring county with no animal shelter, Humane Society or Animal Control. They were frantically looking for help for a "pregnant dog" they found wandering alone down a rural dirt road a few weeks prior. Even though they were out of our service area, we knew we could find help- so we had them bring her to us. Well, pretty CUDDLES turned out to be chunky, not pregnant. Since she was in such poor condition when she was found, the good family thought she was pregnant when she started putting on weight. We had to giggle. CUDDLES did wonderful with her finders, including their two-year-old child. What a lovely dog who deserves so much more than being discarded down a dark country road as she aged. She was at her temporary last hope when she was found- how lucky that she will end up at the Long Island Last Hope." About Their Names: CEPHEUS is named after a constellation. In mythology he was the King of Ethiopia and husband of Cassiopeia. It's fitting his namesake is a constellation because Last Hope made this cutie a star for adoption. CUDDLES is Last Hope's subtle name change from a rhyming name that is a bit demeaning. Both Dachshunds were invited to the adoption event as elderly Underdogs by Hassett Subaru our retail partner, but they already had pending adoption applications. It would be unfair to Hassett and potential Subaru customers if we were to showcase dogs unavailable for adoption. Presently, CEPHEUS is in permanent foster care with a former Dachshund owner and her daughter in Sayville. He needed an echocardiogram to diagnose his heart issues. It's best not to sedate him for a dental. Last Hope put his status as "permanent foster" so we continue to pay to monitor his heart. CUDDLES was adopted by a Dachshund lover in Melville. She renamed her Brandi, and put her on a careful weight management plan. Brandi basks in the lap of luxury, and was aptly dressed as a round pumpkin for Halloween. Both Doxies are fortunate seniors. They live with breed lovers who are now Last Hope's partners in bringing these dogs to optimum wellness so the BEST part of their lives will last a long time. This same love promise will be extended to future dogs at Last Hope, perhaps more seniors, thanks to the support of a generous grant from the ASPCA, made possible by partnering with our Subaru retailer.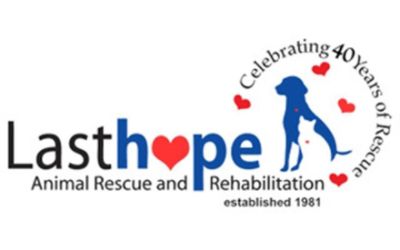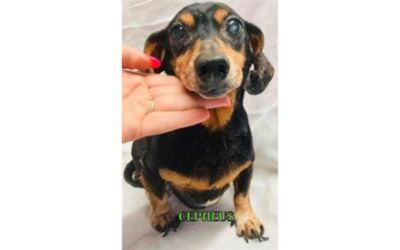 ---
Hassett Saved My Day - Monica B
I was driving down Sunrise Highway when my engine died. One of the salespeople from Hassett saw me as I was trying to push the car off to the side of the road. He helped me push the car. He also helped me get a tow and gave me a ride to their showroom which was about a mile down the road. We both wore masks and I sat in the back seat of his Forester. I fell in love with his car. It had so much more room than my Ford. With that said, I just want to say thank you to Hassett Subaru and Anthony for everything. I ended buying a new Forester and I couldn't be happier. It's not every day that you see such acts of kindness. Thank you again for making me feel like part of your Subaru family.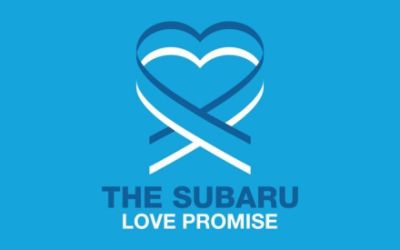 ---
CAMRY the BEAGLE: Once a Las - Denise M
How did a rescued Southern Beagle named after a Toyota find her second, loving home because she attended an adoption event at a Long Island Subaru dealership? In 2017, CAMRY, a sweet, somewhat chunky Beagle first came to Last Hope in Wantagh from a crowded Kentucky shelter. She tested positive for deadly heartworm, so Last Hope placed her in foster care with a with a lovely, older couple during her heartworm treatment and recovery. Once CAMRY was heartworm-free and able to be spayed, the couple officially adopted her. Last Hope calls this a "foster-to-adopt" home. CAMRY thrived as the cherished pet of this couple for the next three years. In the summer of 2020, family members informed Last Hope the original adopters were no longer able to care for CAMRY because of their own declining health, so Last Hope took CAMRY back to our Dog Adoption Center to re-home her. CAMRY was still delightful, good with kids and other dogs but now about nine- years- old. Yes, once a Last Hope dog; always a Last Hope dog. However, Last Hope takes many discarded Beagles from our Southern transport shelter partners. CAMRY would now be in competition with younger Beagles when prospective adopters visited Last Hope. It could take her longer to find her a new family. Around the same time, former volunteers from Hempstead Town Shelter next door were moving to Last Hope because the town shelter hadn't taken any volunteers back after the Covid shutdown. Karina, a longtime Hempstead Shelter volunteer, had just started at Last Hope. She was instantly attracted to CAMRY and became her walking buddy. Despite years of experience with homeless dogs, Karina was particularly touched by this sweet Beagle because of the special way she would return to her kennel. CAMRY would pause at the open door, put her head down in a defeated way and slowly trudge inside. This broke Karina's heart. She knew CAMRY had been returned from her home under sad circumstances, and she longed for the poor Beagle to be re-adopted. Instead, Karina saw new Beagles arrive at Last Hope placed quickly while older CAMRY lingered. Karina set a mental deadline for CAMRY's adoption before she took matters into her own hands. She watched as CAMRY attended an adoption event at a Merrick Chamber of Commerce Pop-up Market and returned without anyone interested in her. A week or so later CAMRY was scheduled to attend the October Make a Dog's Day event at Hassett Subaru in Wantagh. Karina vowed that if CAMRY returned from the Subaru dealership without adoption interest, she would bring CAMRY home. And Karina kept her love's promise to CAMRY. Via Last Hope, Karina and her husband Eric introduced the Beagle to their four senior dogs-Molly a 10-year-old Puggle; Jade a 10.5-year-old Frenchie mix; Macy an 11-year-old Bulldog mix and Wrinkles a 12-year-old Sharpei mix who had been their Hempstead Town Shelter pandemic foster, turned adopted dog. CAMRY was the baby of the bunch at nine or so. CAMRY shed her Toyota name and was re-christened LOLA (as in the old song "Whatever Lola wants, Lola gets"). Karina felt the name CAMRY had been confusing because no one, including the vet, ever knew if this pretty Beagle was a boy or a girl. LOLA fits in perfectly with her new family. Love's promise embraces her. She adores her canine siblings and the feeling is mutual. You will often see LOLA dressed in a pretty sweater or outfit while lounging or posing with her new pack. After all, she is the pampered baby now. How many nine-year-old, heartworm-survivor Beagles can brag about that? Written by Joanne Anderson, Last Hope outreach coordinator jvsabu@aol.com, 631-671-2588
---
Thank you ... to drive again gives me back family - Maike S
I'm most grateful to Mr. Zergebel and Hassett Subaru. When my family life became very challenging, you showed us kindness and a better tomorrow. My husband had to home care his mom in Maine. She needs care 24/7 and a nursing home was not an option. He relies on our car "Monte" (Montero) every day. I stayed in NY for work commitments, as a Wedding Photographer. It is now more than 6 month ago, I haven't seen my husband and work is slim and mostly out of town. I was desperately looking for a used car I could afford. And then one day I get a call back from the Hassett Subaru Dealership, "we just got in the perfect car for you ... a 2006 Subaru Forester ", I was stunned even being remembered. Mr. Zergebel found the perfect match and made sure the car was in great condition. All that generosity plus many complementary services, I was feeling blessed and absolutely happy. I was in no time back on the road. "Forest" is a beauty. To drive again gives me back family and a direction to succeed. Manager Marc Zergebel took care of us and Hassett Subaru made our lives better.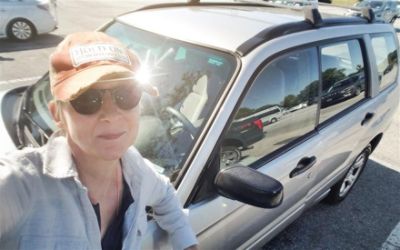 ---
FCA Proud Beneficiary of Share the Love Event - Lindsey M
FCA, Mineola non-profit agency, is proud to partner with Subaru on the Share the Love Event. Hassett Subaru of Wantagh, NY chose FCA as the Hometown Charity and beneficiary for this year's campaign. This collaboration is an exciting opportunity for both Subaru and FCA. The Hassett Subaru team recently attended the Fall Harvest Celebration Event, FCA's largest annual fundraiser, on November 21, 2019 at the Engineers County Club in Roslyn Harbor, NY where they donated over 200 gift bags for attendees and put a beautiful new Subaru on display for the night to highlight the partnership. To be able to include Subaru in this special event meant a lot to FCA. All funds raised through the Share the Love Event will go to benefit the many FCA programs and services assisting Long Island's most vulnerable children, seniors, families and communities. FCA assists over 30,000 Long Islanders a year within their five divisions including Addiction Prevention, Treatment & Recovery, Family Education & Support, Mental Health & Wellness, Residential Services and Senior & Adult Services. FCA believes in the potential of Long Island - a place where no child, senior, family or community is left to struggle alone with barriers to health care, education, employment or economic prosperity.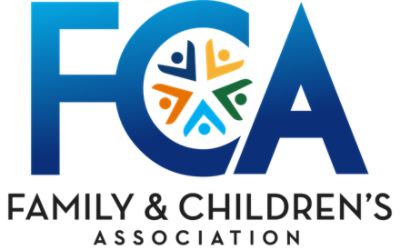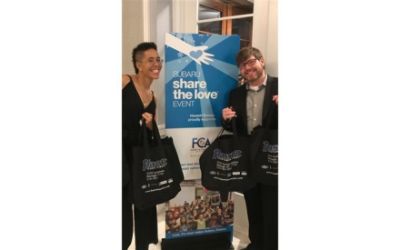 ---