Replacing Your Subaru Vehicle's Filters in Wantagh
Your filters are not the most immediate thing you may think about replacing, when the thought of getting your car serviced at our Wantagh shop comes up. Often it is left by the wayside as other components are just as important to your vehicle's overall performance. However, your air filters are vital to ensuring the air quality in your cabin and for your engine. This, in turn, directly affects the quality of your driving experience. Changing your air filters can prolong the life of your engine, increase your fuel efficiency and reduce the risk of more expensive repairs in the future.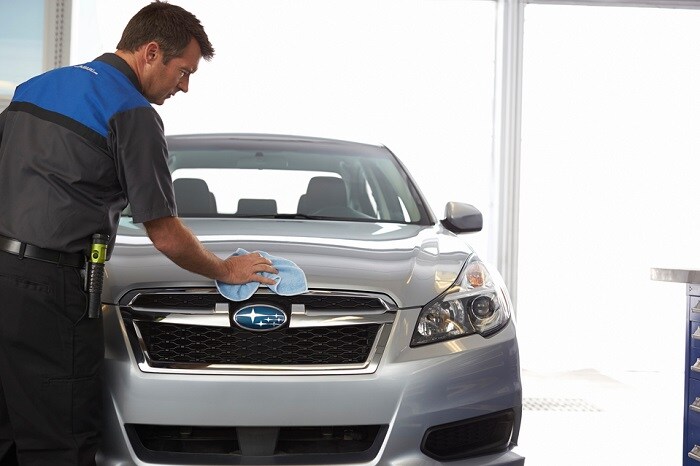 How Do You Know When It Is Time for a Filter Replacement in Wantagh?
Your engine air filter collects a lot of things on the road -- dirt, debris, grime, and more. Because of this, you will need to replace it when it gets too dirty. It is generally common to replace your engine filter anywhere between the 15,000 and 30,000 mile mark. Ask one of our technicians the next time you bring your vehicle in, and they can give you a more exact time table for your Subaru model.
Your cabin air filters isn't as vital as your engine filter (the latter can ruin your engine if you never change it), but it is important to routinely change your cabin filter. It's generally recommended you change your cabin filter every 30,000 miles, or once a year.
Have Any Questions About Replacing Your Air Filters in Wantagh
If you would like to learn more about when you should change your air filters, or if you would like to schedule a time to bring your vehicle in for service, you are more than welcome to visit us at Hassett Subaru in Wantagh, NY.
Our team would be more than happy to assist you with all of your automotive needs, from finding a new vehicle to servicing it.
Additionally, please feel free to check out our assortment of service specials and save on your next car service in Wantagh. We proudly serve drivers throughout Wantagh, Massapequa, Suffolk County, Nassau County, South Shore and Long Island.
Service Center Hours
Monday

07:30am - 06:00pm

Tuesday

07:30am - 06:00pm

Wednesday

07:30am - 06:00pm

Thursday

07:30am - 06:00pm

Friday

07:30am - 06:00pm

Saturday

08:00am - 05:00pm

Sunday

Closed