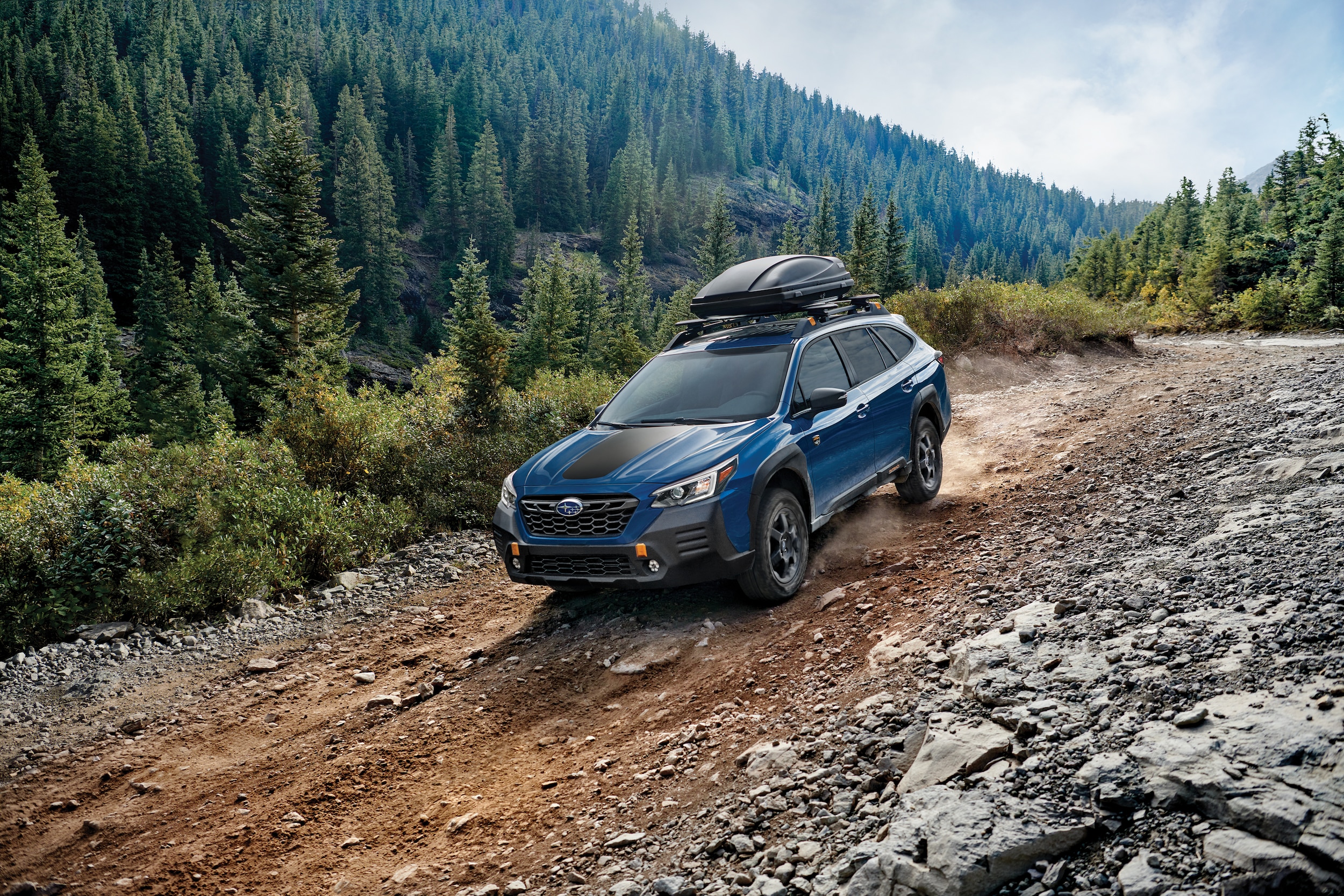 If you're like many of our Wantagh customers, you're excited about the prospect of driving a beefed-up 2022 Subaru Outback. For 2022, Subaru is giving the market another trim option for the popular Outback: the Wilderness. The Outback Wilderness is taking things to the next level. There's no doubt that it will offer a lot of excitement. Plus, it'll look great while getting you anywhere you need to go in Massapequa.
Colors You'll Love
The new Subaru Outback Wilderness can come in several exterior colors. Autumn Green Metallic is close to an Army Green and looks great with the black exterior trim. Likewise, that black trim provides a nice contrast with the Geyser Blue paint color. For those who prefer to drive vehicles that are lighter in color, there are two nice options. Crystal White Pearl can stand out, and so can Ice Silver Metallic. Then, two darker exterior color choices will surely appeal to many Nassau County customers. First, there's Magnetite Gray Metallic, a color that looks cool and sleek. The last choice is a Crystal Black Silica that makes the Outback seem a little more aggressive.
When it comes to these colors, there's no wrong answer. Any of these choices would look great on this trim, especially when you consider that this trim comes standard with black side mirrors, a blacked-out trim, and anodized copper-finish accents on the roof rails and at other locations around the exterior. The hood has a matte black hood decal placed in its center to reduce glare, and even the wheels are black. They are 17-inch alloy off-road wheels with a matte-black finish. Inside the cabin, there's only one color scheme offered. It's a slate black that will look great no matter what.
Do you want to be one of the first in Suffolk County to drive a new Subaru Outback Wilderness? In this vehicle, you'll get a lot of attention. Call us to reserve one of these models or to ask us any questions. We look forward to having you take an Outback Wilderness for a spin around Long Island.