Hasett Subaru Loves Learning

Adopting classrooms through Subaru Loves Learning is just one of the ways Hassett Subaru is doing even more this year to make a difference.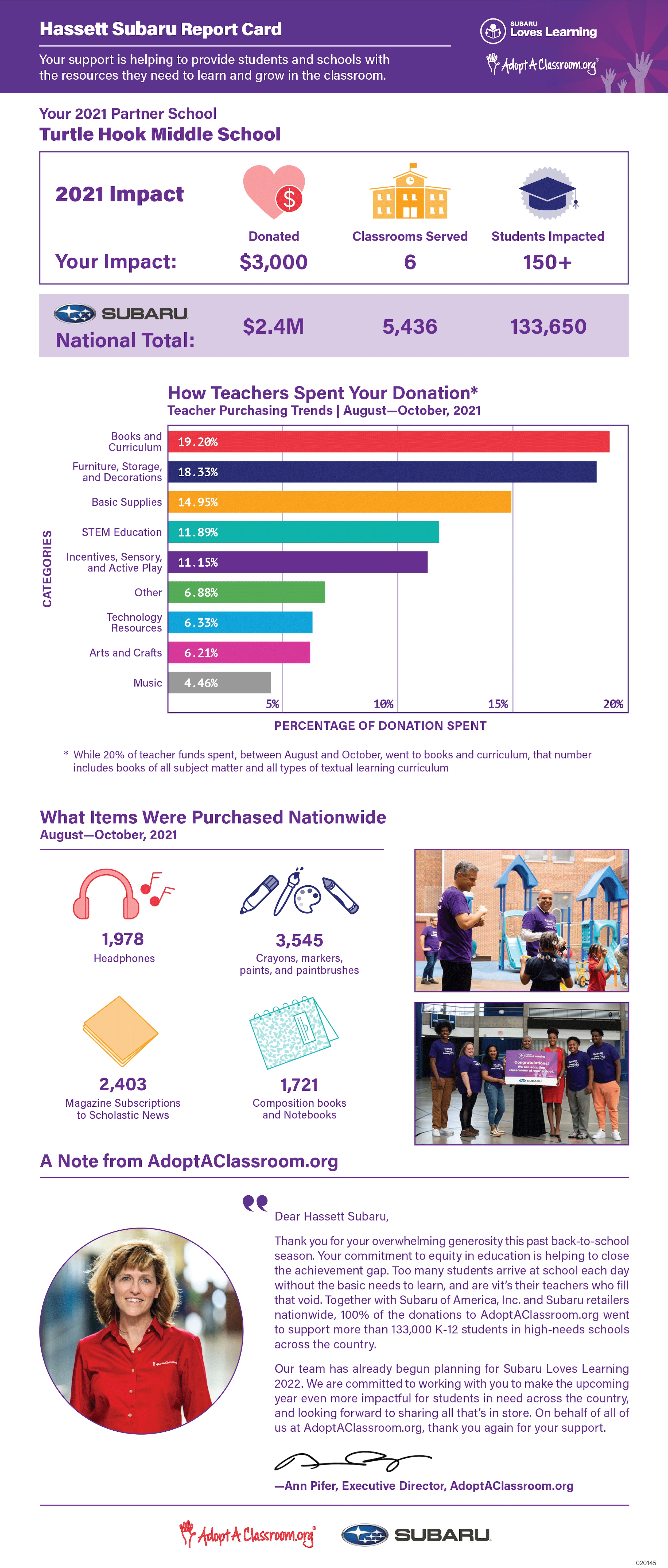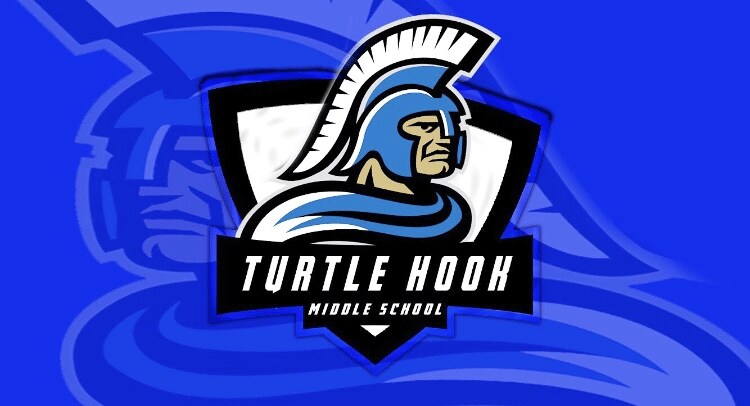 My name is Doctor Donald Humphrey I'm the principal at turtle hook middle school in Uniondale NY and on behalf of my entire staff and students, I'd really like to thank "Adopt A Classroom" and your corporate sponsor at Subaru in particular Hassett Insert Subaru of Wantagh for the donations within the upcoming weeks.
Funds will definitely go to benefit 3 particular departments that I believe could really use the support: our music department, physed department, and our special education department .For example in the music department the teachers there, they're looking to use some funds to purchase instrumental software that could be used to create music while organizing various beats; the physical education department would use some of their funds to buy additional equipment to use for alternating classes when equipment is being cleaned particularly now you know because we have this health climate that we're facing; and lastly within special ed classes teachers would like to purchase some additional hands on materials or manipulatives allowing for those students with special needs to engage more during daily lesson. so once again I truly appreciate this opportunity thank you.
-Dr. Donald Humprey, Proincipal, Turtle Hook Middle School
Turtle Hook Middle School
Inadequate classroom resources threaten the success of schools. In fact, 92 percent of classrooms have students whose families cannot afford to purchase any school supplies for their children. Through the partnership with AdoptAClassroom.org, Subaru and our retailers will help supply classrooms across the country with the school supplies vital to enhancing education for students nationwide.